Andra Calivita produkter
60 kapslar

Beauty Formula är en komplex produkt som innehåller vitaminer, mineraler, aminosyror, kollagen och örter, vars aktiva ingredienser kan hjälpa till att bevara en sund struktur hår, hud och naglar.
Antal i lager: 8
31.90 €
Produkten finns i Specialerbjudande >>
Beauty Formula - kollagen, hyaluronsyra, vitaminer, mineraler och aminosyror för hår, hud och naglar
Skin, hair and nails formula
Beauty Formula contains vitamins B2 and niacin. Vitamin B2 and niacin contributeto the maintenance of normal skin, while zinc contributes to the maintenance of normal hair and nails. Beauty formula combines herbal extracts with collagen, amino acids and vitamins.
To whom and when do we recommend it?
Beauty formula for hair, skin and nails
Beauty Formula is a comprehensive composition containing vitamins, minerals, amino acids, collagen and plant ingredients to help maintain the healthy condition of hair, skin and nails.
Beauty Formula is a source of ingredients that help maintain external beauty ... by nourishing the body from the inside. The formula includes: type I and III collagen, hyaluronic acid, vitamins, minerals, amino acids, plant ingredients: horsetail herb extract, supporting the maintenance of good condition of hair, skin and nails.
Do you dream of a radiant complexion, strong nails and shiny hair? All this can be achieved easily with the help of the active ingredients contained in the modern, improved composition of the new Beauty Formula product.
What is the composition of the product Beauty Formula
Beauty Formula is a unique, rich complex of active ingredients for beauty - necessary to maintain smooth skin, shiny hair and strong nails.
Collagen, hyaluronic acid and horsetail extract
Collagen is the main protein in the connective tissue responsible for skin elasticity. The Beauty Formula product complements the diet, incl. increased content of type I and III collagen from fish, hyaluronic acid and a more concentrated and increased content of horsetail herb extract, which supports the condition of the skin, hair and nails, and also has a positive effect on the vitality of the body.
Amino acids
Beauty Formula is also rich in
amino acids
, such as
L-methionine
and
L-cysteine
, as well as
vitamins and minerals
.
Methionine and cysteine
Sulfur amino acids are components of collagen fibers of the skin, they have a positive effect on its elasticity. They are also necessary for building keratin, which is 95% of which hair is made of.
Vitamins for hair and skin
Vitamin A
supports the maintenance of the good condition of the skin and mucous membranes
Vitamin C
affects the synthesis of collagen
Vitamins B1 and B6
contribute to maintaining proper energy metabolism
Minerals for healthy hair
silicon
Silicon compounds are actively involved in the growth processes of various tissues, especially hair, cartilage, nails and bones. Silicon also plays an important role in collagen biosynthesis. It supports the maintenance of skin elasticity, and additionally makes the nails durable, and weak, brittle hair - strong and shiny. Silicon is present both as a separate active ingredient, as well as in one of the plant components of the product - field horsetail.
zinc
plays an important role in maintaining the proper condition of hair, skin and nails, and plays an important role in the functioning of the immune system
copper
affects the proper condition of connective tissue and pigmentation of skin, hair
iodine
in addition to the beneficial effect on energy metabolism, it cares for the proper condition of the skin.
Cosmetics for beauty
The active ingredients of the
Beauty Formula
product, acting from the inside, are a great combination with
CaliVita® Cosmeticts
. Their regular use will make your hair shiny and your skin will look fresh, firm and young!
food supplement Calivita: Beauty Formula
Dosage
Active ingredients
Vitamin A 2500 I.U.
Vitamin C 20 mg
Vitamin B1 2.2 mg
Vitamin B6 2.8 mg
Zinc 10 mg
Copper 2 mg
Iodine 50 mcg
Type I+III Collagen 250 mg
Hyaluronic Acid 30 mg
L-Methionine 50 mg
L-Cysteine 50 mg
Horsetail Extract (10:1) 150 mg


Inactive ingredients
Other ingredients: Hypromellose, microcrystalline cellulose, stearic acid, silica
Do not exceed the recommended daily intake.


Food supplements cannot substitute for a balanced mixed diet.


Keep out of reach of young children.




Keywords:

Beauty Formula, Calivita, beautiful hair, nails, healthy skin.
Improved composition of the new Beauty Formula CaliVita®
It is a rich complex of bioactive ingredients
beneficial for your beauty, which works
even more effectively.
Hyaluronic acid,
type I and III collagen,
horsetail herb extract,
amino acids (L-methionine, L-cysteine),
vitamins A, B1, B6 and C,
such as
zinc, copper and iodine
-
in carefully selected proportions,
where they are really needed!
The triple effect of active ingredients:
Strengthens the hair,
to make them look healthy, thick and shiny
Supports skin regeneration, firms it,
reduces the visibility of facial wrinkles, helps to prevent cellulite
Takes care of the proper
growth of nails,
to be strong and resistant to fractures and splitting
FORMULA OF BEAUTY
Recensioner om Calivita Beauty Formula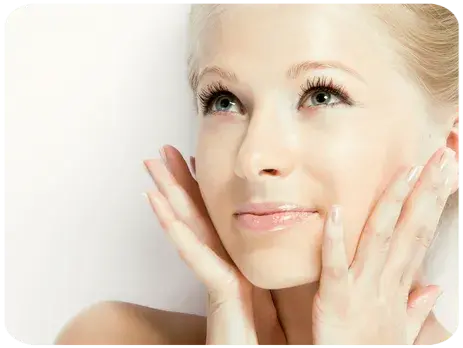 Finally scalp without irritation
I want to share my experience regarding the use of your product Beauty Formula. My scalp is very sensitive, even when I use dermatologically tested shampoos, skin is prone to reactions to the sun (and personally I am a supporter of natural formula), and my hands are often in contact with water. So on the recommendation of friends I started using Beauty Formula. After two months of use, I went to the sea. As in previous years, I expected a reaction of the skin in the form of tiny blisters that itch terribly. Luckily, there was no expected changes. The nails have become stronger and shinier hair, scalp without irritation, and skin with no reaction to the sun. Amino acids, nettle, field horsetail and targeted vitamins and minerals, they scored hit. I am very happy and I will continue to use the Beauty Formula.
Best Regards from Zagreb,
There are no reviews yet.
Produkten finns i Specialerbjudande
FORMULA OF BEAUTY