MagneZi B6 - Mindre stress, mer energi
Mineraler
90 tabletter

Vill du leva ett hektiskt upptagen liv, med massor av stress, betydande psykisk och / eller fysisk belastning? Då formel MagneZi B6 är speciellt för dig! Dess aktiva ingredienser stödjer väl fungerande nervous- och muskelsystemet , dessutom de är nödvändiga för metaboliska och energiproduktionsprocesser . Hälsa, energi och enorma arbetskapacitet .
Antal i lager: 17
18.50 €
Produkten finns i Specialerbjudande >>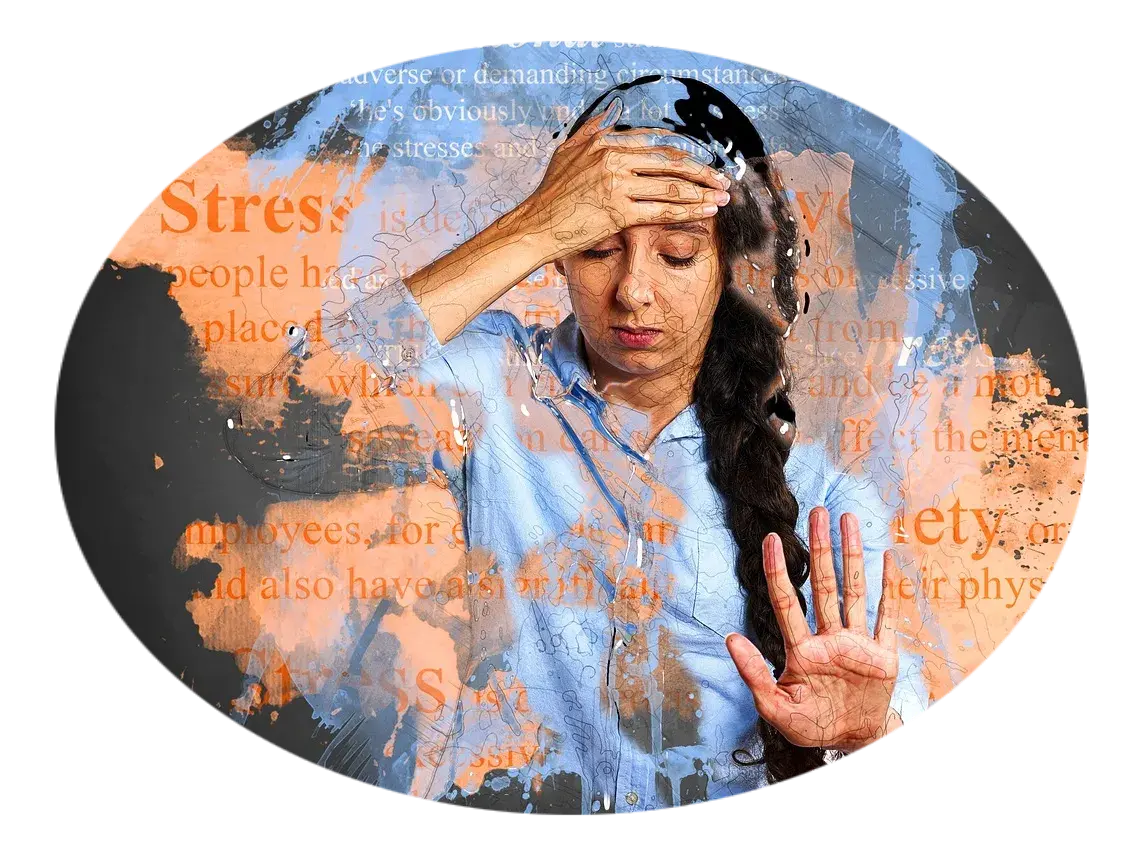 MagneZi B6 - Magnesium, zink och vitamin B6 mot trötthet och stress
MagneZi B6 contains magnesium. Magnesium is one of the most important minerals which support many body functions. It contributes to normal functioning of the nervous system and normal psychological function; it contributes to normal energy-yielding metabolism and the maintenance of normal bones. Besides magnesium this formula also contains vitamin B6 and zinc.
Best before: see side of pack.
To whom and when do we recommend it?
How do the ingredients of MagneZi B6 work?
Magnesium
contributes to the

reduction of tiredness and weariness

has a positive effect on the nervous system

helps in maintaining proper psychological functions

is involved in maintaining healthy teeth

takes care of the bones

supports the proper functioning of muscles

helps to maintain electrolyte balance

participates in the process of cell division and protein synthesis

contributes to maintaining proper energy metabolism

Zinc
supports

immunity

has a positive effect on maintaining an appropriate acid-base balance

takes care of the health of hair, skin and nails

affects the proper synthesis of DNA

takes part in the process of cell division

has a positive effect on bone health and proper vision

helps in maintaining proper cognitive functions

contributes to the proper metabolism of macronutrients

takes care of fertility and reproductive functions

helps to maintain the proper level of testosterone

in the blood



has antioxidant

properties



Vitamin B6
contributes to the maintenance of

proper energy metabolism


takes care of the proper production of

red blood cells


helps in the proper functioning of the

nervous system

and maintains proper

psychological functions


supports the proper

metabolism of homocysteine


contributes to the

reduction of tiredness and weariness


supports the regulation of

hormonal activity


cares about

immunity
Who do we especially recommend?
All in times of increased stress (e.g. at work, at school).



People exposed to high physical effort (athletes, people doing heavy physical work).

People leading an intense lifestyle.

People who would like to provide their body with energy during an exhausting day.

Elderly people.

People who eat irrationals

when our body lacks magnesium, we feel irritable and we are more prone to depressed mood?




One tablet of MagneZi B6 provides as much magnesium as 1 liter of milk.



food supplement Calivita MagneZi B6
Dosage
Take 1 tablet daily with water after meal.
MagneZi B6 active ingredients
Magnesium 100 mg
Zinc 5 mg
Vitamin B6 5 mg


Ingredients in 1 tablet (=serving size): %NRV*
*NRV = nutrient reference value
Ingredients
stabiliser (cellulose), magnesium citrate, anti-caking agents (fatty acids, silicon dioxide, magnesium salts of fatty acids), bulking agent (cross-linked sodium carboxy methyl cellulose, hydroxypropyl methylcellulose), glazing agents (triacetin, propylene glycol), zinc aspartate, pyridoxine hydrochloride.
Keep out of reach of young children. The recommended daily dose should not be exceeded.
Food supplements should not be used as a substitute for a varied, healthy diet.
It's important to follow a varied and balanced diet and a healthy lifestyle
Keep tightly closed in a cool, dry place.
Produced for: CaliVita International B.V. Beursplein 37, 3001 DC Rotterdam, The Netherlands
Best before: see side of pack.
The formula is not recommended in the case of renal insufficiency.


Do not exceed the recommended daily intake.


Food supplements cannot substitute for a balanced mixed diet.


Keep out of reach of young children.

Keywords:

MagneZi B6, Calivita, magnesium, natural Vitamin B6, zinc, stress, effort, hard work
MagneZi B6
Magnesium citrate
Are you living a hectic-busy life, with lots of stress, significant mental and/or physical strain? Then the formula
MagneZi B6
is especially for you! Its active ingredients support the proper functioning of the nervous- and muscular system, moreover they are necessary for the metabolic and energy production processes. Health, energy and enormous working capacity.
Magnesium
Magnesium is necessary for the proper functioning of the nerves and muscles. It is involved in directing the work of 300 different enzymes, so it plays an important role in the transformation of carbohydrates, fats, nucleic acids and proteins, and in the processes of producing and using energy. It delays the aging process of the body, has a positive effect on the circulatory system and prevents heart disease. The consequence of magnesium deficiency may be an increase in blood cholesterol and greater susceptibility to atherosclerotic changes.
According to some researchers, the correct dosage of magnesium increases the body's ability to defend itself against infections, as well as improves intellectual abilities. Magnesium's "enemies" are diuretics and alcohol. Its natural sources are oily grains, vegetables and hard drinking water.
Magnesium is needed to maintain the balance of calcium, sodium, potassium and phosphorus in the body, for ion exchange and the absorption of vitamin C. It is recommended to increase the dose of magnesium in pregnant and breastfeeding women and women taking birth control pills or oestrogens.
Magnesium is the fourth most frequent element to be present in our body. There is 25-30 mg magnesium in an adult's body, approximately its 60% can be found in the bone structure while 30% in the muscular structure. Magnesium is indispensable for maintaining the healthy structure of bones and teeth. It activates several enzymes, especially those participating in the energy production processes of the body. It takes part in protein synthesis, in normal cell division processes, in the balanced functioning of the nervous system and is also necessary for maintaining normal muscle functions. Therefore, its most frequent primary role may be in the functioning of the muscles in the form of myasthenia and spasmophilia. In addition, an adequate magnesium supply contributes to maintaining normal blood pressure.
The average use of this element in the diet is 30-40%. Magnesium is absorbed in the small intestine, but this process is highly dependent on the composition of the diet. It decreases in the case of high consumption, including fiber, phytates, tannins, oxalates, calcium and phosphorus. Magnesium absorption increases with the presence of protein, lactose, vitamin B6, vitamin D.
Magnesium with a cofactor
Vitamin B6
Vitamin B6
, which due to their synergy is frequently used as the "mate" of magnesium in dietary supplements, and has also several roles in our body. Besides playing an important role in protein-, carbohydrate- and fat metabolism and blood formation, immune functions and cell division, it is also essential to the balanced functioning of the nervous system.

Zinc
Zinc
which is the activator of important enzymes, participates in the natural defense mechanism, in addition, as an antioxidant it blocks the harmful oxidative processes taking place in the body. As there is no large zinc store in the body, continuous supplementation is necessary.
MagneZi B6
is recommended to everybody exposed to increased physical (athletes and people performing other hard physical work) or mental (stress at the workplace, during exam periods) strain. The formula may also offer useful help in other prolonged, stressful, hectic situations of life.
Recensioner om Calivita MagneZi B6
There are no reviews yet.
Produkten finns i Specialerbjudande
LESS STRESS, MORE ENERGY